About Intermediate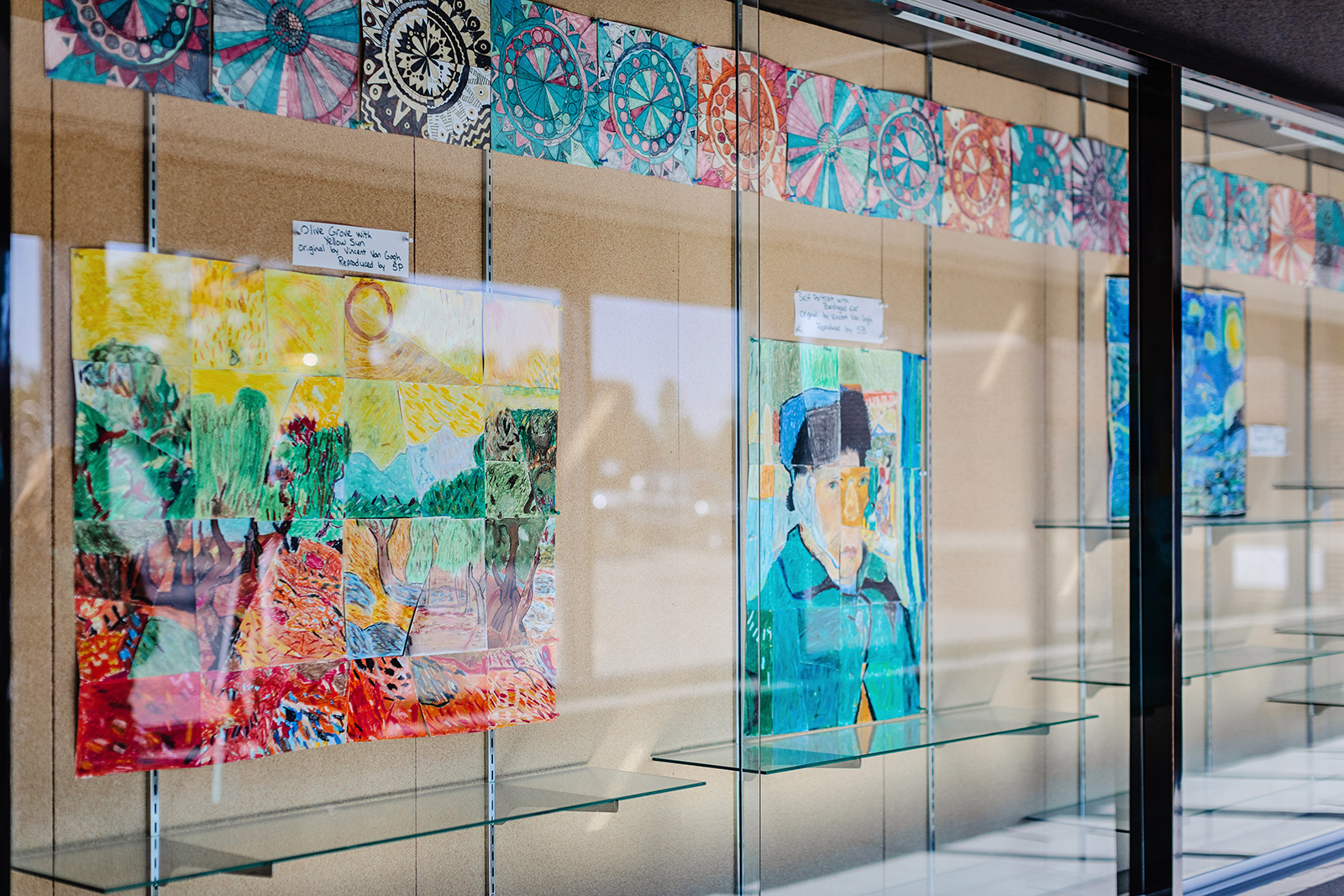 Thank you for visiting the CPU Intermediate Webpage. The intermediate building has 3rd, 4th, and 5th-grade students along with one section of morning and one section of afternoon preschool. It is also the home of the district office. The building is located at 202 West Main Street in Urbana, Iowa. It is one of four buildings in the Center Point-Urbana Public School District. Center Point and Urbana Iowa are growing communities along with the Waterloo to Iowa City corridor right along Interstate 380. Many of the people who live in Center Point and Urbana work in Waterloo and Cedar Rapids.
There are over thirty dedicated staff members at the Center Point-Urbana Intermediate School. The teachers are very committed to continuing to learn and grow to do what is best for the students. They work very hard to make sure every student's needs are met to help them grow as much as possible each school year. There are fifteen third through fifth-grade homerooms in the intermediate building. Four special education teachers assist students who qualify for an IEP by co-teaching in general education classrooms and/or pull out students to meet their individual needs. In addition to a full-time counselor, we have a full-time nurse and media specialist who is shared with the primary building. When they are not in the building, we have a health secretary and a media paraprofessional who are available to assist students. All intermediate students attend PE, Art, Music, Guidance, and Media class every five days. There are also band and choir classes that alternate days for fifth-grade students. We also have a TAG (talented and gifted) teacher who works with our staff and students in the mornings. Each of the four buildings in the district have a full release instructional coach who supports teachers and students. There is a fifth instructional coach who supports special education teachers in the district.
The school facility is a source of pride for the communities of Center Point and Urbana. When initially built in the early 1900s, the school was the Urbana Public School for students in kindergarten through twelfth grade. Center Point and Urbana consolidated in the late 1980s. The building became a middle school for over 20 years. When the district built a new high school that was completed in 2011, fifth grade from the middle school along with third and fourth grade from the elementary school was brought together to form the first CPU Intermediate School. There have been multiple additions over the years to meet the needs of the growing district. The most recent renovations took place over two years. The original building was removed. In its place are a new office (reception area, nurse office, principal office, and conference room) and a more secure entry into the building. Six classrooms, five offices, and an elevator to the newly renovated media center were added to the opposite side of the building. The fifth-grade classrooms and the preschool classroom were also renovated during this project along with a staff workroom and restrooms. This project truly brought the entire building up to date. It is a great place for our intermediate students to learn!
The Center Point-Urbana PTO is a vital part of our elementary buildings and community. There is a team of teachers and parents who put a lot of time into raising funds for the school and planning events for families. The main fundraiser is a walk-a-thon that has usually been done in the fall. Students ask for donations from friends and families and then have a fun day of walking during their specials classes. These funds are used to help fund several events throughout the school year such as Donuts with Dad, Muffins with Mom, Conference Meals for Teachers, a movie night, a game night, roller skating, a sock hop, and trick or treating. Playground equipment has been purchased for both buildings through the PTO. The teachers also have received money to purchase items for their classrooms.
When people move to Center Point, Urbana, or in a surrounding area and open enroll into the district, many people will say it is because of the school district. There is no doubt that Center Point-Urbana is a special district. Our test scores have been solid and are continuing to improve. The staff is dedicated, caring, and hard-working, ensuring the best possible education for your child. The district continues to be leaders in many of the practices we use to educate every aspect of your child. The parents and students that make up the community help bring it all together. They are hard-working, supportive, and involved in their child becoming the best possible person they can be when they move on from Center Point-Urbana to make a positive impact in whatever they decide to do. We are all very proud to be a part of something special like Center Point-Urbana.
Please reach out if there is anything you need. (319-849-1102 or jhasleiet@cpuschools.org)
Jon Hasleiet, Intermediate Principal
Center Point-Urbana School District