High School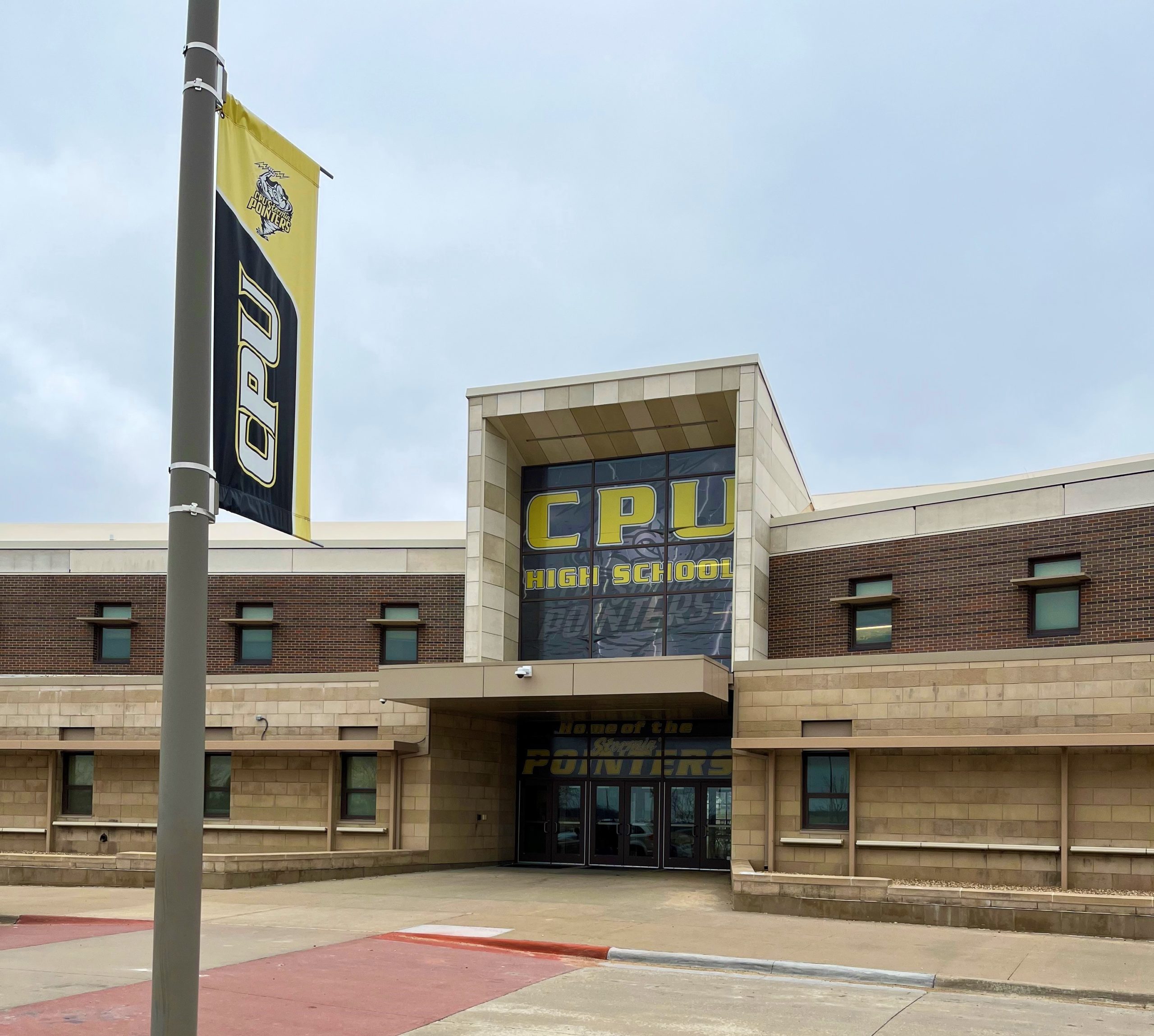 Welcome to Center Point-Urbana High School!
The mission of the Center Point-Urbana High School is to develop positive and productive individuals interested in life long learning by providing a caring environment, a challenging curriculum and a dedicated staff.
---
NEW AG CLASS
Read more on Center Point-Urbana students have new opportunity for agriculture education at https://www.kcrg.com/2023/08/31/center-point-urbana-students-have-new-opportunity-agriculture-education/
---
OFFICE MOVED
The high school office has moved to the east side of the entrance (right) effective immediately. The district office will be located to the west (left) . Look for the signs. Also Mr. Kriegel and the activities will be operating from the Student Service Center (SSC).
---
We believe that…
Education is a partnership of school, home and community.
Respect is a cornerstone for learning.
Diversity in individuals should be accepted and nurtured.
Education thrives best in a positive, friendly environment.
Open communication promotes understanding.
What is best for students is best for education.
Positive School Climate
A major component of our high school curriculum revolves around student recognition and services which extend beyond the walls of the classroom. Traditional values in education, combined with an air of warmth and caring, support our belief that learning will only occur in a positive and rewarding environment.
In addition to academics, we have over thirty three co-curricular programs for students to get involved in. Student involvement is over 80%. Many will find one of their interests in at least one of the programs.
---
News & Announcements

November 29, 2022
Public Notice: Bids for the Primary School HVAC Project
Please see the attached document regarding advertisement for bids for the Center Point-Urbana CSD Primary School HVAC project: https://drive.google.com/file/d/1fxDhH_12S-dsr1s74K0-5-hpwwjdcYDb/view?usp=share_link…
August 23, 2022
Online Store now up and running
Please visit our District's Online Store via Infinite Campus. This found through the navigation of: District > Online Store or visit the link directly: https://cpuschoolsia.infinitecampus.org/campus/store/centerpointurbana/home…
August 18, 2022
CPU School Board approves wage increase
Last night the 8/18/22 School Board Meeting, the CPU School Board approved a recommendation by Superintendent Matt Berninghaus to increase the wages of paraeductors, custodians, cooks, and administrative assistant (secretary)…
All News & Announcements
Get In Touch
Center Point Urbana High School
Phone: 319-849-1102
Fax: 319-849-2068
Attendance Line
319-849-1102 Ext. 1009
Phone: 319-849-1102
Ext: 1100