High School Principal Bio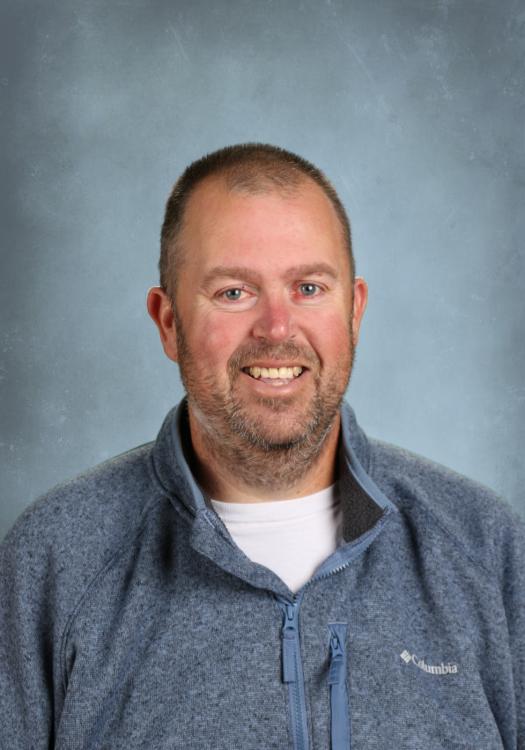 Mr. Robert S. Libolt
….hails from northwestern Iowa where he graduated from Cherokee High School in 1994. While in high school, he earned varsity letters in football, wrestling, and track. He earned a football scholarship to play on the offensive line at Ellsworth Community College in Iowa Falls. Mr. Libolt graduated from Ellsworth in 1996 with an Associate of Arts degree, focusing on criminal justice. Continuing his education, Mr. Libolt began his bachelor's degree at Westmar College where he continued to play football. During his time , Mr. Libolt was involved in volunteer coaching activities, and through these experiences discovered a passion for teaching and helping kids. He decided to change career tracks from criminal justice to education. When Westmar College closed, Mr. Libolt transferred to Briar Cliff College in Sioux City, Iowa. In 1999, he graduated with a Bachelor of Arts degree in K-8 Education and endorsements in reading and coaching.
Mr. Libolt was hired at Center Point-Urbana Middle School in the Fall of 1999 as sixth-grade social studies and mathematics teacher. In addition, he coached high school football, wrestling, and girls' track.
Interested in educational leadership, Mr. Libolt attended the University of Northern Iowa, earning his Master's of Arts degree in Administration. A few years later, Mr. Libolt was hired as the Principal of Center Point-Urbana High School. One of his proudest accomplishments as principal has been accepting the 2018 Blue Ribbon Schools Award for educational excellence on behalf of Center Point-Urbana HS at a ceremony in Washington D.C.
Mr. Libolt is currently serving in his 23rd year in education and his 14th year as the principal at Center Point-Urbana High School. Rob and his wife Jessica have three children.  All three children proudly attend Center Point-Urbana schools and are involved in numerous activities in and around the community. They recently welcomed a new member to the family in 2021, a miniature-schnauzer.
HAVE A GREAT DAY, CPU NATION!