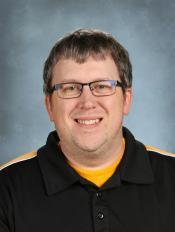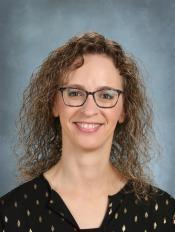 Book an appointment if you need to see your counselor.
Mrs. Stenger: https://mrs-stenger.youcanbook.me
Mr. Topliff: https://mr-topliff.youcanbook.me/
Center Point-Urbana High School Counseling Office
The purpose of the Counseling Office is to foster student's academic, personal/social and career development through a safe and caring environment and a stimulating curriculum in collaboration with families.
---
Within these pages you will find information for:
Registration/Academic Planning regarding high school planning, curriculum, and class registration
Career Planning regarding searches, career matches, and exploration
College Planning regarding searches, scholarships, playing sports in college and other related information
Social Emotional/Mental Health regarding resources around mental health
Student Resources regarding links to commonly used resources in school as well as homework help
Parent Resources regarding ways to help your student be successful in high school and other resources
Our Team regarding contact information for the Counseling Office
K-12 Counseling Staff regarding information about the CPU Counseling program and community resources for families
Please use the links above or on the navigation bar to move throughout the site.
Quick Links
ACT Test Dates
Register at www.act.org
CPU School Code: 160-710
| | |
| --- | --- |
| TEST DATES | REGISTRATION DEADLINE |
| April 15, 2023 | March 10, 2023 |
| June 10, 2023 | May 5, 2023 |
| July 15, 2023 | June 16, 2023 |
Work Permits
In accordance with the provisions of the child labor laws of Iowa (House File 397), school districts are no longer issuing Iowa Child Labor Work Permits effective June 1, 2018. Families and employers are asked to complete a form found online at the Division of Labor website: http://www.iowaworkforce.org/labor/childlabor.htm
Direct inquires including questions about the work permits may be directed to the Division of Labor.
Website: http://www.iowaworkforce.org/labor/childlabor.htm
Email: iachildlabor@iwd.iowa.gov
Phone: 515-725-2168
Fax: 515-281-7995
Address: Iowa Wage and Child Labor Enforcement, 1000 East Grand Ave, Des Moines, IA 50319