Primary School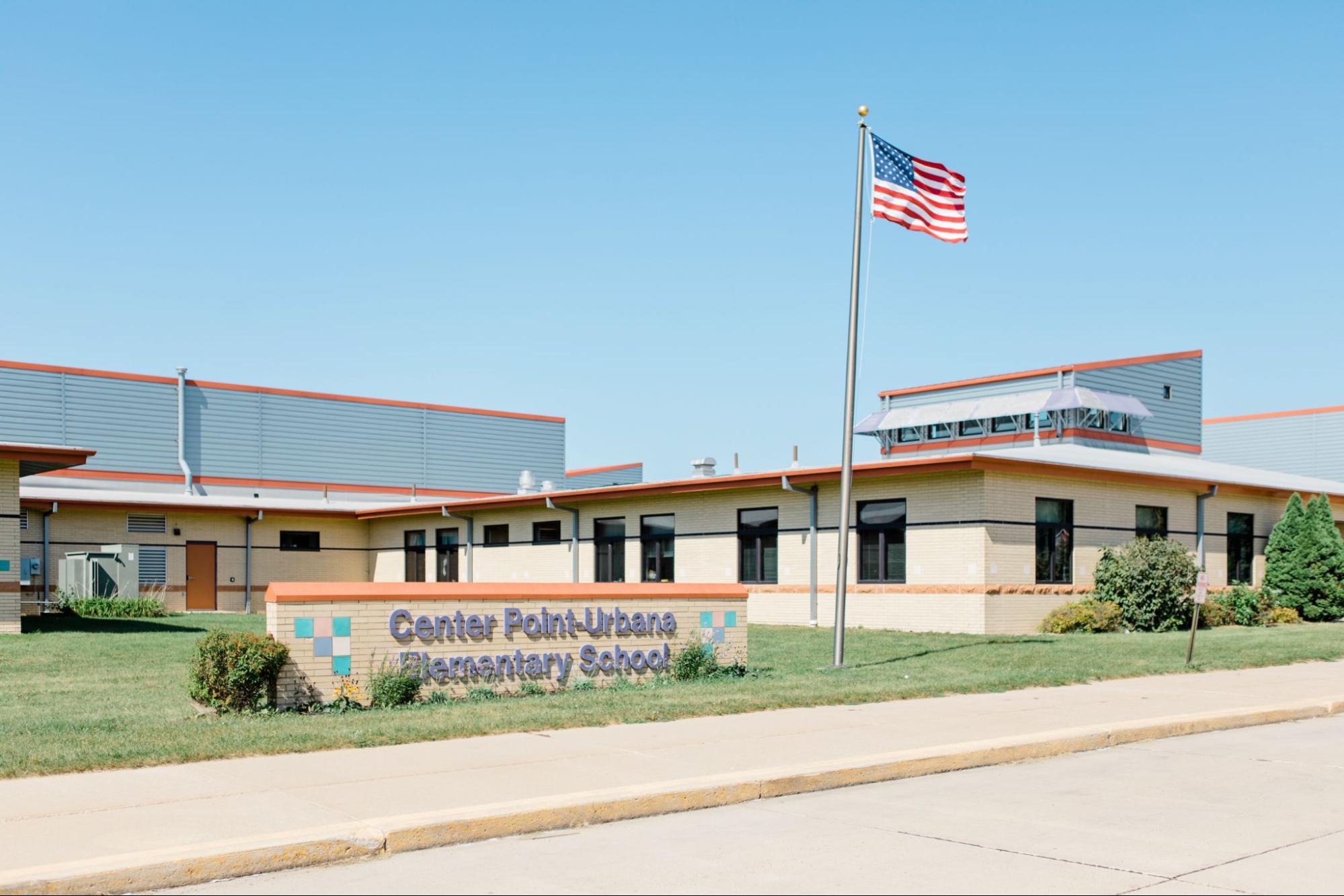 Welcome to Center Point-Urbana Primary School!
Our emphasis on a comprehensive curriculum, positive attitudes, strong values, and students make the Center Point-Urbana Elementary School a learning center which is committed to quality learning.
Our dedicated instructional staff works hard to create experiences which will make school a challenging and growing place for children.
Our parents have a tradition of being supportive of the school's efforts with two- way communication being a vital link to the entire education process. Your child's progress is dependent upon how well we communicate with each other. We encourage you to become informed and to feel free to contact the school if you have comments or questions.
Center Point Urbana PreK-5 Staff
Sarah Tobiason, PK-2 Principal
Please use the below directory information to contact a specific Main Office staff member or navigate to specific services, programs, or informational pages of our school!
To the Parents/Guardians of Incoming Preschool Students
To Parents of an Incoming Preschool Student:
The Pointer Pup Preschool provides a quality preschool program with opportunities for your child to develop readiness skills for kindergarten through appropriate activities and experiences. Our preschool teachers have been trained with Creative Curriculum and Read It Again (RIA) curriculum in their classrooms. Creative Curriculum and RIA are both research-based and designed to develop language and early literacy skills in a content-rich environment that also includes experiences in math, science, and social studies.
Preschool Registration will be on Monday, February 6th at 6:00 PM. All parents are highly recommended to attend. This session will be held in the Multi-Purpose room at the Primary Building, 101 Palo Rd., Center Point. Expect the session to last about an hour.
Your child does not need to come with you. This will be an informative meeting for parents.
Please complete the enclosed paperwork and bring it with you.
In order to start preschool, we will also need the following documents by August 4th, 2023.
immunization record
physical form (most recent within the last year)
Please note that a child cannot start preschool without a physical and immunization form on record.
Please be advised that it is critical that you attend the registration session. Critical information will be shared, we must get your placement request and child care information for the upcoming year.
We look forward to seeing you Monday, February 6th at the Primary Elementary Building.
Sincerely,
Sarah Tobiason, Principal
Primary Elementary
Center Point-Urbana School District
stobiason@cpuschools.org
CPU Primary Phone: 319 849-1102
---
Upcoming Events
Meet & Greet (Home)
7:00pm – 11:00pm
All Events
Get In Touch
Center Point-Urbana Primary School
101 Palo Road
Center Point, IA 52213
Phone: 319-849-1102
Fax: 319-849-2312
Office Hours
7:30 AM to 4:00 PM 
Monday – Friday